Record Tax Boom in Betting Sector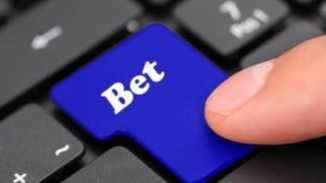 By Sauli Giliard, Daily News date 28th November, 2017
The Gaming Board of Tanzania (GBT) data availed to the 'Daily News' show that in the 2012/13 fiscal year, the government collected 11.4bn/- from the gaming activities but the revenues rose significantly to 36.8bn/- in last fiscal year.
Sports Betting Management System Remote Access technology as well as close supervision by GBT and Tanzania Revenue Authority (TRA) are behind the impressive performance. The gaming activities currently in the country include Casinos, Sports Betting, SMS Lottery, Slots Operations and 40 Machines Site.
According to GBT data, Sports Betting, with 17.9bn/- contribution topped the list, followed by Casinos, which contributed 7.8bn/- to the government coffers, in 2016/17 fiscal year.
In the last three years, according to the information compiled by GBT, the country enjoyed huge growth in tax collections, with gaming activities generating 15.3bn/- in taxes in 2014/15.
The amount increased progressively to 24.4bn/- and 36.8bn/- in 2015/16 and 2016/17, respectively. Asked about the secret behind the impressive tax collections, the industry regulator, GBT, said: "The board has been connected to electronic information system that enables us to monitor all betting transactions."
The board further said that all players have been ordered to provide the regulator with remote access password, which facilitates GBT to monitor all transactions from its office. "By doing so, the board can easily make close follow-ups… and plug all loopholes for tax evasion," the regulator charged.
GBT said auditing is conducted regularly to ensure that the gaming activities adhere to all regulations under the Gaming Act, 2003. The regulator admitted to have received some complaints, albeit few from customers, but when people report their complaints, "The board has been taking action or resolutions, swiftly."
The board has advised citizens to gamble responsibly, as well as advising the gaming business operators in the country to observe the Gaming Act, 2003 and its regulations as amended from time to time.
Through the Finance Act, No 4 of 2017, the Parliament amended the Gaming Act, Cap 166 of the Laws of Tanzania, giving the TRA the mandate to collect Gaming Tax, effective July 1, 2017. Under the changes, TRA is now responsible for assessing, collecting and accounting for Gaming Tax Revenues.
After the amendments, all stakeholders and taxpayers who were paying their various gaming tax dues to GBT are supposed to submit their tax returns and pay their respective taxes to TRA.
"It should be understood that payment of the gaming tax is a full and final satisfaction of the income tax obligation of the operator for the period involved," the TRA states.
Source link : http://www.dailynews.co.tz/index.php/home-news/54517-record-tax-boom-in-betting-sector